Lady Lucy's Quest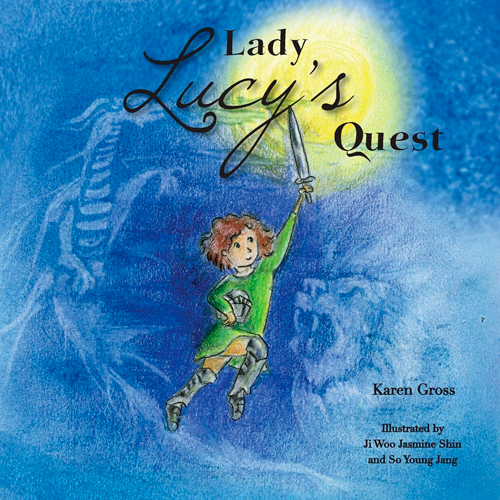 Lady Lucy's Quest is the story of a feisty young girl who wants to be a Knight in the Middle Ages.
She confronts many hurdles but ultimately finds success because she is able to solve problems in unique and unexpected ways.
Through her actions and words, she demonstrates the importance of pursuing one's dreams and the power of the possible for children everywhere.
One of the interesting features of Lady Lucy's Quest, that often goes unremarked, is that the book is in part a tribute to a real person: Lady Lucy Duff-Gordon. She lived at the end of the 19th century/early 20th century and was a foremost fashion designer. Indeed, she was the first woman to advertise her clothing line in a catalogue.  Her clothing was worn by some of the most well-known people in Europe and America; yet, history has forgotten her.
What has also been forgotten is that she and her husband, Sir Cosmo, were on the Titanic for its fateful voyage and survived (although there was controversy surrounding their lifeboat escape).  When the Titanic sank, so did the jewelry of many of the ship's wealthy guests and it was eventually recovered. This image is of one of the rings that belonged to Lady Lucy Duff-Gordon, a ring that I often wear when reading the book to children across the nation.  
And, for those who want to see Lady Lucy and her husband Sir Cosmo, they appear in the famous 1997 movie, the Titanic, with Leonardo diCaprio.  Watch carefully as their presence is fleeting. And, check out her hand and see if this ring appears there. 
---
BUY THE BOOK