Gift an Author Appearance or Buy One for a Student, Parent or Teacher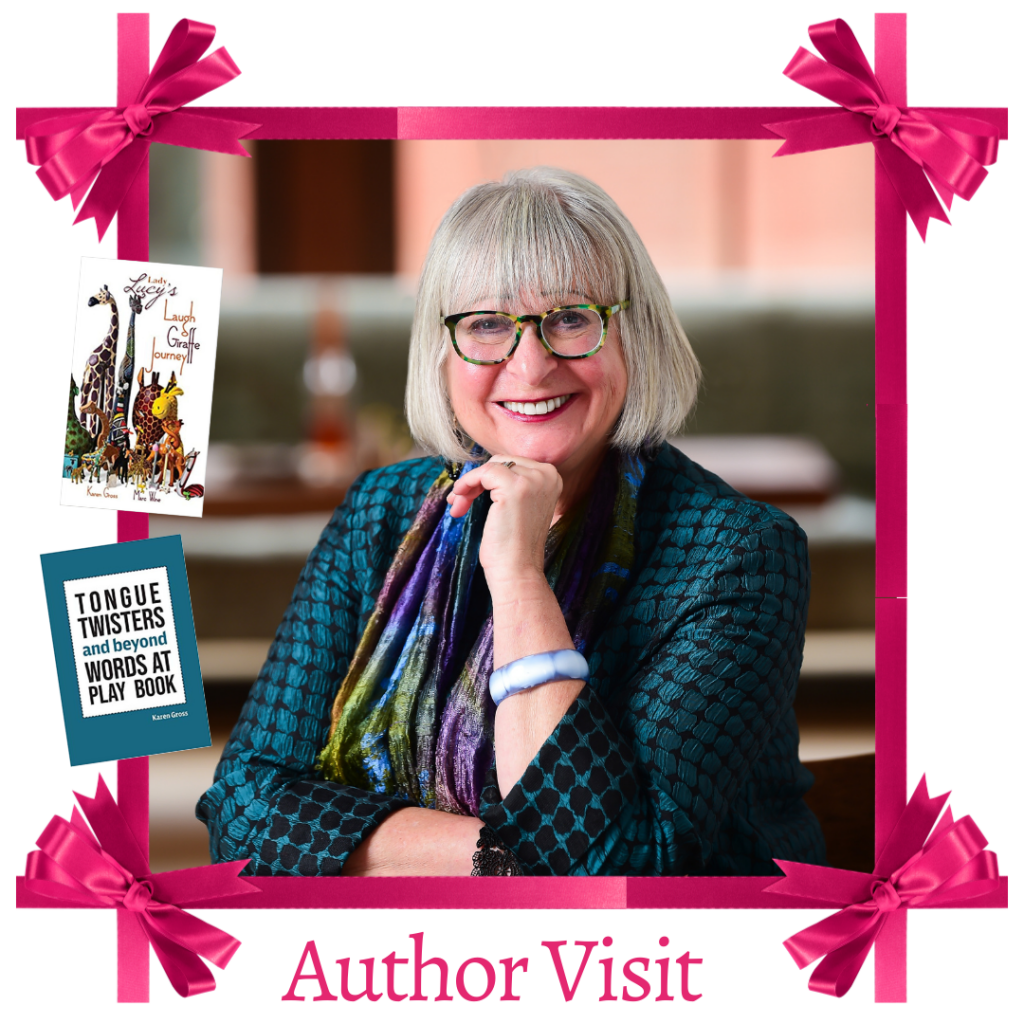 Karen loves to make virtual appearances to read from her books, or conduct an activity workshop. She can appear at your home, in a learning pod, or in classrooms throughout the world. As we respect social distancing guidelines, you'll meet and work together with Karen Gross, an established children's book author and education consultant, via Zoom. Karen conducts visits on Saturdays and during the school week by appointment. Reach her at karen.gross.cooper (AT) gmail dot com.
Karen has created three different enrichment activities for students and others to enjoy. Following your purchase, you can let Karen know which book you'd like to use during the activity. Each session lasts one hour and includes a downloadable PDF so the participants can engage with the author and her work. Participants can range from 1 to 20 (adults are invited, too). Decided your enrichment choice after you purchase. Karen will then email you downloadables. If you have questions before you purchase, please email Karen at karen dot gross dot cooper (AT) gmail dot com.
Enrichment Choice One:
Based on author's downloadable joke book, Lady Lucy's Laugh Giraffe Journey, children will learn about giraffe (and the extinction threat they face), try out giraffe jokes that appear in the book and craft and tell new jokes based on strategies for how jokes are constructed, and make giraffe from pipe cleaners (provided by purchaser) or draw giraffe in 6 easy steps. Fun for all ages and program tailored to ages of the children. Ages 5 through 12. Price per Session $200 (inclusive of the downloadable book)
Enrichment Choice Two:
Using the author's downloadable word play book, Tongue Twisters and Beyond, participants will learn how an author writes a book, they will try out some of the tongue twisters and other word games and then they will write their own tongue twisters that they can use with family, friends and teachers. This session will include an "ask the author" portion where participants can ask the author about anything as to which they are curious (within the realm of decency!). Fun for all ages and the program can be tailored to the ages of the children participating. Ages 4 through 14. Price per Session $200 (inclusive of the downloadable book)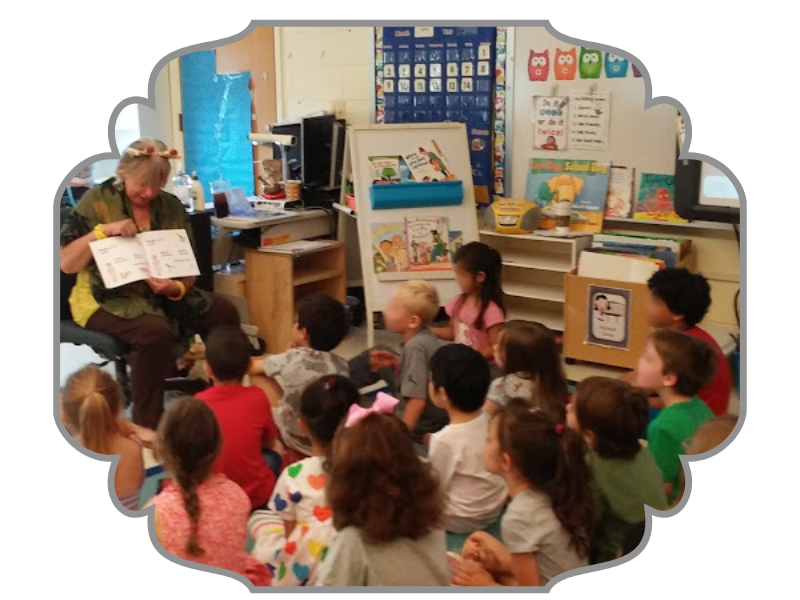 Enrichment Choice Three:
Design your own special program with the author. Karen is very creative and she can work with you to design a reading or activity that's personalized to your child or class. Custom designed appearances can be tied to special occasions like a birthday, current event, historical event or special themes. Karen's presentations are always thoughtful and engaging for participants of all ages. Ages 4 through 14. Customized appearances are $250.00 (includes Karen's downloads only, not any special materials that may be required).
Price per Session (inclusive of the downloadable book):
$200 (payment in advance through PayPal link) for pre-packaged programs 1 and 2.
$250 (payment in advance through PayPal link) for personalized programs.
Available Dates
Available Dates and Times (All times are Eastern Standard Time)
WEEKEND OPENINGS
Karen is available on a limited number of Saturdays. She will confirm the date after your purchase. Or, write to Karen in advance to confirm her availability before purchasing.
WEEKDAY OPENINGS
Karen will work with you to find the best weekday time to accommodate student, teacher and parent schedules.
PERSONALIZED PROGRAMS
Karen will work with you to coordinate the best date and time for the personalized presentation you would like her to create for you.
HOW TO ORDER
STEP ONE: Choose a pre-programmed weekday, Saturday or Personalized Program
STEP TWO: CHOOSE YOUR ENRICHMENT PROGRAM (Book option one or two) or order a completely Personalized Program
STEP THREE: CLICK THE BIG PINK PAYMENT BUTTON
Request a time during the week
---
---
Select a Saturday Option
---
---
Personalized Author Visit Program
---