Idea: Replace School Police Officers with Mental Health Teams Now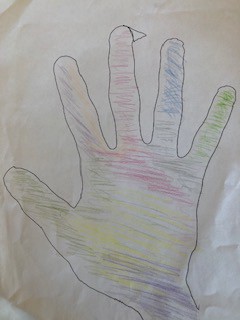 The Brookings Institution (Brookings) just released a report on the value of cities using mental health teams rather than police to address many of the issues that arise in communities. It is an idea that has already received traction in some circles and there is federal funding for these efforts.
See
I want to use this piece to raise an issue that will be arising and our schools and how the ideas from this new Brookings report can be transported into our schools. A longer essay on this topic will follow but it is worth launching the idea now so schools can begin thinking about it before the start of the 2021–2022 school year.
When students and educators return in Fall 2021, there will be a host of mental health issues that individuals will be carrying with them into schools. Many will be trauma-based and many will relate to the Pandemic. The trauma symptomology that will be expressed in and outside of classrooms for students of all ages and stages can be addressed. That's the good news. But, there need to be trauma-trained individuals who can work with students, parents and educators and the communities. This is NOT the typical training of the armed school police guards/officers.
So, here's the idea of Brookings transported to schools: Every school needs to have a trauma trained team in place not just when school reopens but as it operates for at least the first 6 months and likely the first year of reopening to full-time in building learning.
How to create those teams, what those teams can do, how those teams will augment student success are the topics for the longer essay. But make no mistake about this: these teams will be vastly more important than police officers in schools in the current climate. This is not to "diss" police school officers. It is to say that their skills and what school students need aren't a good match at present.
Many moons ago, I wrote a piece on how disaster relief teams need an educator on them.
https://karengrossedu.medium.com/why-we-need-trauma-trained-educators-for-national-and-regional-disaster-teams-3f6835595a4a
Call that piece a precursor to this and the next essay. Think about the current situation this way: We have a disaster (chronic not acute). We need trauma-trained individuals to help students. This will be a fight but not one for police.
More to follow. Thoughts welcomed.